Today's post will be a quick one – with just a couple of reminders about the July specials.
There are just 3 days left to take advantage of 2 great deals!!! I don't want you to miss out on either of them!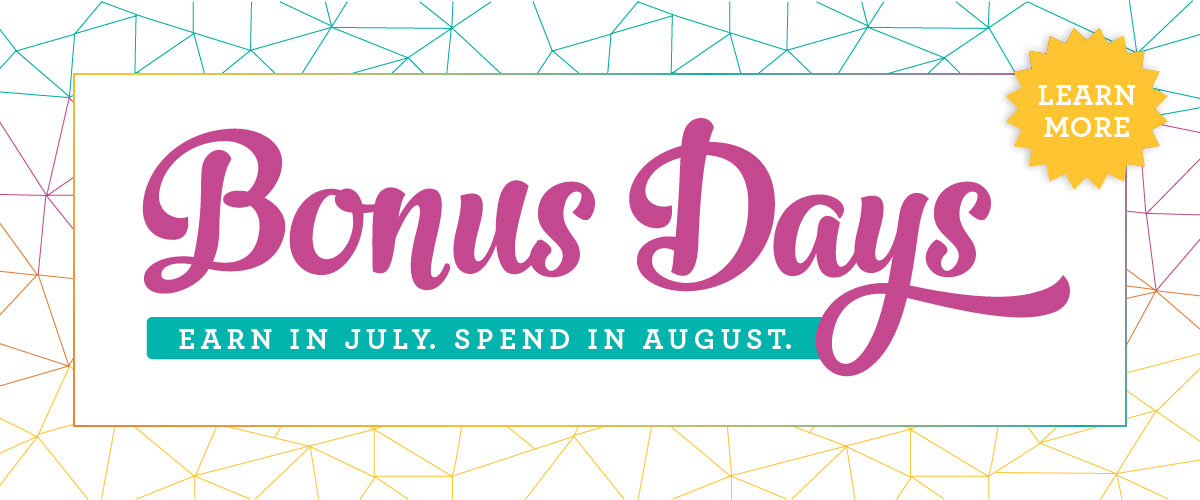 Spend $50 in July and earn a coupon for $5 that you can use in August.
Earn as many coupons as you want!!! Whoo hoo!!!
Got questions? Please let me know – I'm here to help.
What are the Blue Mountain Stampers?
That's the name of our stamping community. I enjoy welcoming new members to our group. We're from all over. If you're considering joining Stampin' Up!, you may have questions about how I would support you as part of my team. I do offer a variety of ways to learn, grow and to have FUN as a Blue Mountain Stamper!
Exclusive Team Resource Page – videos, PDFs and more
Exclusive Face book Group – A great way to share and connect with other team members and share
Monthly Creative Challenges
Swapping Opportunities
Team Retreats
Meetings – both local and online/virtual
Monthly Crafting Day
Recognition & Incentives
Training available for workshops, clubs, classes and more!
Additional support and business coaching available
We have a very activity group that share and answer each other's questions on our Exclusive face book group.  If you're looking for fun, a place to grow and share with others…You'll fit right in!
Hobbyists are welcome!
Did you know?  90% of my Blue Mountain Stampers' are Happy Shoppers – purchasing for themselves, (along with their family and friends.)  That's right…you can just get a discount on products you love!
We welcome the hobbyist who's looking to be a "happy shopper" (and save money), as well as those of you that want to build a business (and make money).
Everyone is welcome after all there's room for both and everyone in between.
And there is NO Obligation when you purchase your starter kit – Join the Blue Mountain Stampers and see what it's all about!
Got questions? Contact me today.
On a personal note you may have noticed it has been a while since I've posted here on my blog. I really am missing sharing with you and I've got tons of new projects I want to share.  But I'm afraid it hasn't been a good month for my lap top and it is once again on it's way back to Dell since there are more problems now than I started with. Sigh… But never fear, I'm still holding my events and hope to be back to posting on a regular basis again soon!

Click here to order your Stampin' Up! Products online 24/7! (US only)
Shop at my Online Store and use Hostess Code Z4AJECZJ during July and receive a free gift from me!
Click Here to learn more about using the Hostess Code If you order Online make sure your profile information is up to date and you've allowed me to contact you so I can mail you your FREE gift!
Save
Save
Save
Save
Save
Save
Save
Save