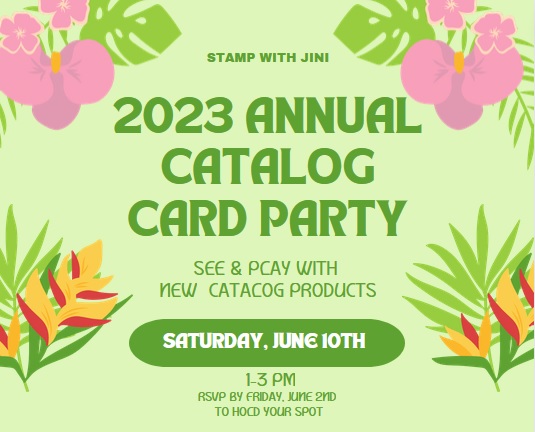 You'll get to see the new products, colors, and make some fun projects too! Don't have a catalog? Pick up yours during this event.
Saturday, June 10th 1-3pm
Class Fee is $10 or FREE with a minimum order at event
RSVP by Friday, June 2nd
It's simple: Sign up for class, let me know if you want to attend the LIVE event
As always a RSVP is a must for all events! Adhesives are not included.
StampwithJini@gmail.com or call 706-754-7124
Doors open 5 minutes before class
My Card Classes are FREE – Simply place a qualifying minimum purchase during class.  When RSVPing for the live event simply hold your place with a credit card, cash, or check. The Class Fee will be applied to your order the day of the event.
See my full  Calendar of Events HERE