Today's the day – All the new goodies are now available to order. Whoo hoo! and I think you're going to love them, especially the new In Colors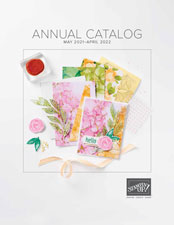 Click HERE, HERE, and HERE to see color comparisons that I did earlier for all 5 of the new colors
There are 2 great ways to get more in May!
Get $25 MORE in our NEW Host Promotion – Why not SAVE YOUR date today?
If you LOVE the NEW 2021 Annual Catalog and have a long shopping list – why not host a private party with me online during this special Hosting Promotion and get earn more Host Benefits?
What kind of parties am I offering? Book parties, Facebook and live events. All of these options allow you to earn some of your wish list for FREE and gather with some of your family and friends!
Earn an Additional $25 in Host Rewards when you Host!!!
Here is the fine print:
Promotion Dates: May 4th until June 14th
Contact me today to learn more and choose a date for your party!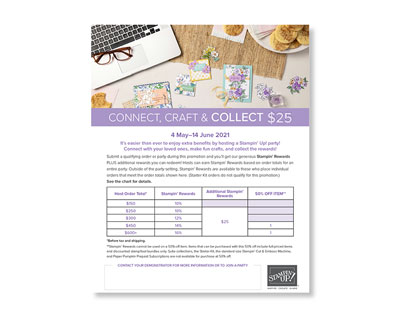 Join my group, the Blue Mountain Stampers and You'll Get to Pick extra goodies!
The Starter Kit is the best deal in the Catalog and during May you'll get to choose more!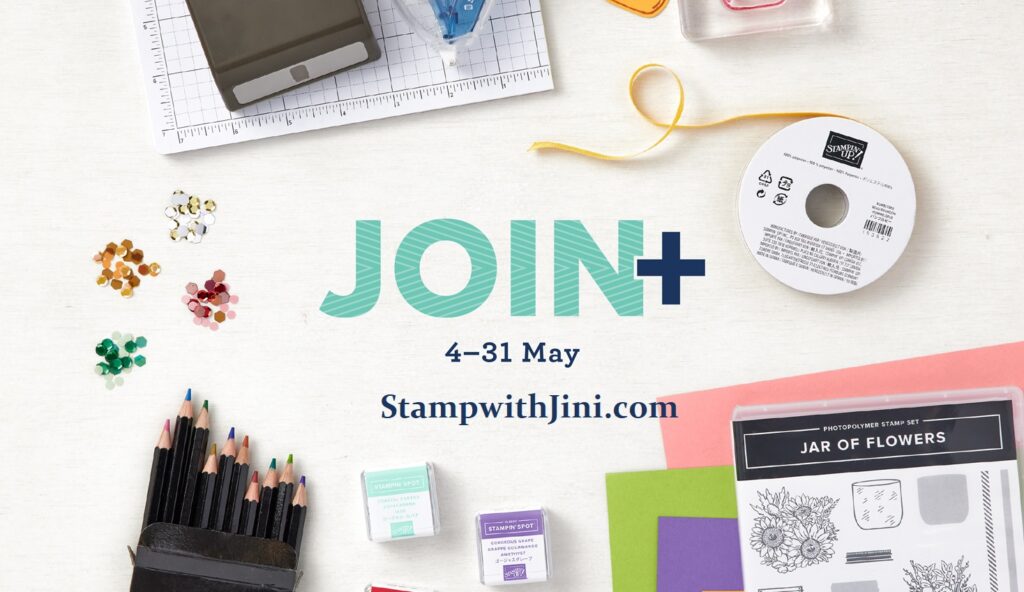 Do you LOVE the new products, have a long shopping list, or just want to craft with others? Joining and customizing your Starter Kit might be just the thing you are looking for since our Starter Kit is the best kit available! Add the fact that you'll receive a discount on Stampin' Up! products and you can't lose! If you feel this is a good time to join Stampin' Up! and my team, the Blue Mountain Stampers, why not join today?
Hobbyists are welcome!
Did you know? 90% of my Blue Mountain Stampers' are Happy Shoppers – purchasing for themselves, (along with their family and friends.) That's right…you can just get a discount on products you love!
We welcome the crafter who's looking to be a "happy shopper" (and save money), as well as those of you that want to build a business (and make money).
Everyone is welcome after all there's room for both and everyone in between.
And there is NO Obligation when you purchase your starter kit – Join the Blue Mountain Stampers and see what it's all about!
Here are the details
Promotion Dates: May 4–31, 2021
Choose your Starter Kit, new team members will be able to redeem $155 USD of Starter Kit eligible products (you get to choose any current product) for just $99 plus tax, shipping is FREE!!!
Starter Kit Details
A new demonstrator can select any eligible Stampin' Up! products up to the stated value.
 The Starter Kit also includes business resources like catalogs, brochures, order forms, and postcards.
The Starter Kit also includes a FREE past Paper Pumpkin kit.
In addition to the amazing added value to their Starter Kit, new team members join Stampin' Up! they get to be a part of not only my Team, The Blue Mountain Stampers, but also part of our Stampin' Up! community of crafters. Plus, they get to enjoy sharing simple and fun crafting experiences with others, early access to products, and exclusive access to training events.
How Do You Get a 2021 Annual Catalog?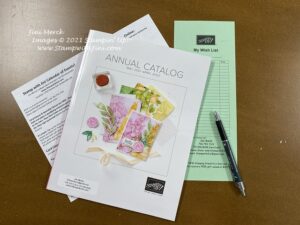 Wondering How to Get YOUR Copy?
If you haven't ordered in a while
Don't have a demonstrator
Contact me at stampwithjini@gmail.com or give me a call. I'll be happy to mail you one, you'll simply pay the postage or if your local set one aside for pick up

Click here to order your Stampin' Up! Products online 24/7! (US only)
Shop at my Online Store and use Host Code Y3ES9HYC
Click Here to learn more about using the Hostess Code If you order Online make sure your profile information is up to date and you've allowed me to send you your free gift, and you'll receive the new 2021-2023 In Color Swatches
If your Online order is $150 or more make sure not to use the host code so that you can take advantage of the Host Benefits yourself – No worries, I'll still send you your free gift. It's my way of saying thank you for choosing me as your demonstrator!
Sign up HERE for my FREE Newsletter and Class Schedule or Get my Blog Posts delivered right to your inbox HERE