Woo hoo! New Weekly Deals and Bonus Deals for this week were posted today!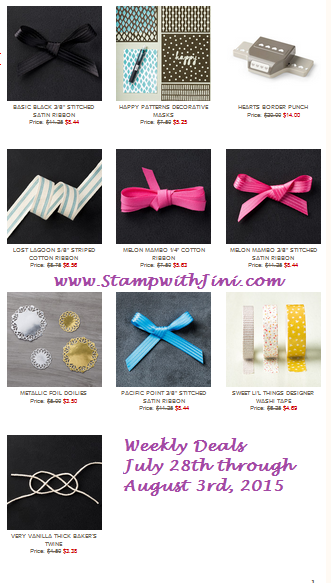 Remember these deals are while supplies last – Want something but don't want to place an order Online? Contact me today before 9 p.m. (ET) and I include your items with the order going tomorrow morning.

And when you subscribe you'll have access to our past kits and refills!
On a personal note it's been  crazy hectic, but wonderful last few days with both our daughter, Kaitlin and my sister in town. It was the first opportunity for us to see Kaitlin since she left for the Seattle Cascades back in June and her hug was intense when I saw her on Friday morning at South Cobb High School where they were staying and practicing.
As you can see big smiles all around so I guess she misses us. It was also the first opportunity for me to see the corp in action. It was really quite interesting to see them working – and they are working hard in Hotlanta as they referred to it.  I hated to tell them it's been a cool summer so far for the most part. LOL
They performed at the Atlanta Dome on Saturday and received their highest score to date!
Larry was sooo excited to see the kid – he's a proud dad and is counting down the last 2 weeks of tour.
We've also been enjoying the beautiful North Georgia Mountains with my sister, Mandy. She loves the water falls around the area and was able to fit three in this trip. Here is a group shot at Anna Ruby Falls near Helen.
It was a nice Sunday afternoon hike. Even our son Johnathan took a break from his buggy and joined us for this side trip.
I'll be back on track later this week and look forward to sharing some more of the swaps that I've received. So many great ideas!
Click here to order your Stampin' Up! Products online 24/7! (US only)
Hostess code 6TKZJVDZ
Use my Hostess Code in July and get a FREE gift! (Minimum purchase of $50)
Click Here to learn more about using the Hostess Code