OMG! Sit back and take a look at today's special door busters! What a great time to get the things on your wish list or a gift for someone too.
Here are today's limited time door busters:
Monday, November 19th, midnight until 11:50 p.m. (MT)
Page

Item

Description

Retail   Price

24-Hour  
Sale Price

181

125586

Simply Scored Diagonal Plate

$11.95

$9.56

186

113439

Big Shot Die-Cutting Machine

$99.95

$79.96

186

113474

Big Shot Doctor's Bag

$69.95

$55.96
If you've wanted one of our Big Shots and haven't gotten it yet now is the time! For today only it is 20% OFF! Check the Online Extravaganza list HERE to see the other Big Shot items also on Sale during the Online Extravaganza along with the complete list of items available for up to 50% OFF.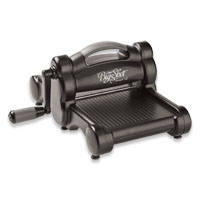 My gift to you – anyone who purchases a Big Shot from me during the Online Extravaganza I'll be offering a special class (valued at $25) to you that shows all the wonderful things the Big Shot does! (I'll announce the class dates and times soon.)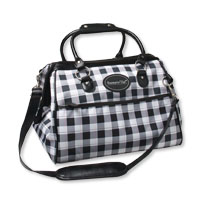 Want to store and carry the Big Shot in style? Why not get the Big Shot Doctor's Bag – it's sooo stinking cute. My 17 year old daughter was always trying to sneak mine out of my classroom to use, so I ended up asking her if she wanted one of her very own!
Click HERE to see the PDF showing ALL our fabulous Online Extravaganza items.
Then sit back have a cup of cocoa and make your list.  Want Worry free shopping?  Place your Online Extravaganza order directly with me by phone (706 754-7124) or email (stampwithjini@gmail.com) as soon as you finalize your list and I'll take care of the details for you to make sure you get the best deals!
Let me know if you have any questions!
Click here to order your Stampin' Up! Products online 24/7! (US only)