Inspire, Share and Create – That's what we do as a team once a month at our meetings when we get together. Today's items that I'll be sharing with you are swaps that were made by my fellow team members, a group of wonderful stampers! While we've all been stamping for different lengths of time it's amazing how much we learn from each other! Oh, and did I mention we just have fun?
This first card is one that Mary made. It's a peekaboo pullback card using the Watercolor Wings stamp set (139424) and Bold Butterfly Framelits Dies (138135).
Done in the Floral Boutique Designer Series Paper (141663) and using just two colors – it's quite striking.
How how about this card Cindy made using the Hey, Chick (Sale-a-bration item 143328/143331) and Greatest Greetings (140703/140706) stamp sets.
Cindy used the Succulent Garden Designer Series Paper (142778) and Woodgrain Embossing Folder (127821) to create a fun textured background for this little water colored image.
And how about some fun goodies too? Deborah made these fun little bags using the Oh, So Succulent Bundle (145184) and wrapped it all up with a bow!
If you haven't felt the Succulent Garden 3/8″ Ribbon (142781) – it's sooo soft and luxurious feeling. I wasn't sure about this suite of products when I first saw them, but I've definitely added them to my wish list!
And finally a little file folder filled with a Ghiradelli chocolate. I love the soft colors of the Cupcakes & Carousel Designer Series Paper Stack (142744) Cindy teamed up with the the  Designer T stamp set (Sale -a-bration item 143356)  sentiment. Can you guess where the sentiment on the tab comes from?
Well it's the Pretty Kitty stamp set (141861/141864). Of course, the cloud and little bird are from the Tree Builder Punch (138295). Fun right and who wouldn't smile when they got this little treat? If you'd like to learn how to make these little treat folders you can click HERE to see my video tutorial.
Would you like to join us? Does this sound like fun? Why not consider joining us?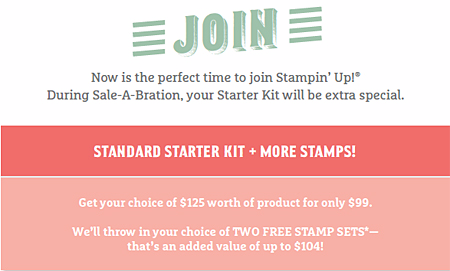 Join the Blue Mountain Stampers
What are the Blue Mountain Stampers?
This is the name of my stamping up team – Or the name we've chosen for our community of stampers. I love to welcome new stampers to our community. If you've ever thought about getting a discount on your products and purchasing a starter kit I'd love to have you consider joining us.
You may have questions about how I would support you in your Stampin' Up! as you're considering joining Stampin' Up! I want you to know I offer a variety of ways to connect with our group, learn, and grow as a stamper. And best of all have fun while you're doing it!
Being a Blue Mountain Stampers includes:
Monthly Blue Mountain Stampers' Meetings – both local and online/virtual with my Team to Go option

Exclusive Blue Mountain Stampers' Resource Page – reminders, tips, inspiration & more

Training for workshops, classes, recruiting and more
Additional Training and support for business builders
Rewards & Recognition – drawings, prizes and special events filled with pampering

Special Weekend Retreats & Getaways
Exclusive Face book  Blue Mountain Stampers' Group
Swapping Opportunities
New Demonstrator Program – tips to help you make the most of your discount and/or earning opportunities
We have a great group. We share and help answer each other answer questions on our Face book group and at our events too. If you're looking for a great group to have fun with, share and grow as a stamper then this group is a great place to be!
Hobbyists are always welcome! Did you know that as a hobbyist you can save 20% on your supplies? That's what the majority of my group does!
purchase for yourself and save 20% on your supplies! That's how I started – so you'll fit right in!
I welcome the hobbyist who wants to save money, as well as those of you that want to make some money too. And I can help you learn how.
The starter kit is a great deal for hobbyist and business builder both!
There is no obligation when you purchase your kit. If you love it you can continue to be part of the team, if not no problem. You still get all that great stuff in your starter kit!
When you join during the Sale-a-Bration promotion, not only will you get the fabulous starter kit for only $99 (and free shipping), but you also get to choose TWO FREE STAMP SETS (that's a value up to $104 – wow!)
Join the Blue Mountain Stampers