I love Tuesdays and seeing the New Downloads for My Digital Studio.  And today is no different.
Included in today's downloads is a FREE Be Yourself May Wallpaper (item 133427).  Bright, Cheerful and perfect for your desktop screensaver! Get yours today simply by going to my online store and placing it in your cart – it's FREE so why not?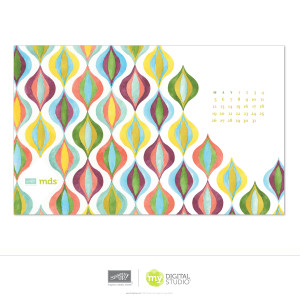 Also available is the Be Yourself May Kit (item 133426) which coordinates with the FREE Be Yourself May Wallpaper (item 133427).
Welcoming someone new into the world? Check out the Hello World Ensemble (item 133528). Fun and trendy use this chalk-board inspired baby shower ensemble to plan your event.
And last but not least is a digital version of our Designer Typeset Stamps (item 134597). Versatile and fun to use when designing any project.
Want to learn more about My Digital Studio? Why not check out my classes –
Introduction to MDS Class Offered
Step into the world of MDS – and join me in the class where I'll be introducing you to the fabulous MDS world. You'll be using our 30 day FREE trial to create a MDS project – and you'll be able to take it home with you! (Laptop and our MDS FREE 30 Day Trial or download are needed for this class – if you do not have a laptop please contact me.)
Click HERE to see my Calendar of Events
Want to keep up to date with all the latest? Why not sign up for my FREE Newsletter and Class Information. (Just look for the sign up box above on the right). Sign up and get a FREE Pinwheel Tutorial just for joining. Then you'll get two emails a month with great information on what is going on with Stamp with Jini along with helpful hints and tips.
Click here to order your Stampin' Up! Products online 24/7! (US only)