Tonight is the first football game at our High School and I'm hoping the weather holds up for it. For me that means Band and the half time show. My daughter is a senior this year and has a piccolo solo so it's a big deal for us.
I just got back my newest project from printing with My Digital Studio, our Band of Blue Photo Book. I love making these up each year for my daughter and the other band members. They cover the season in detail for them and are a great addition to their year books.
Here is a peek at the cover.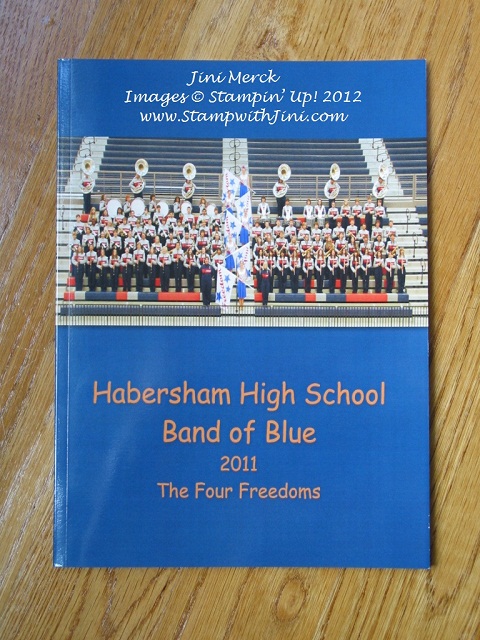 and one of the pages –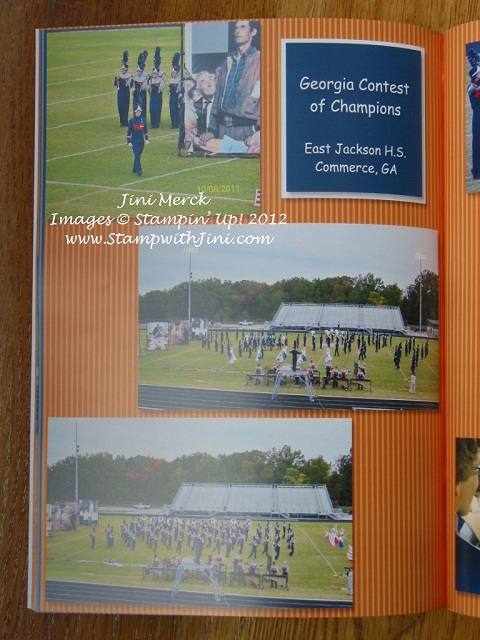 MDS2 is now available for download if you already have My Digital Studio. Or if you have been playing with the idea of buying it, why not try our MDS2 FREE 30 Day Trial? I think you're going to love it as much as I do!
Click HERE for more details.
Did you know with our special digital sale going on until September 14th you can get your items printed for 31% off! Why not catch up on all your summer events?
Find out more about our 31% off Special HERE.
Gotta run – it's almost time to report for Band of Blue duty!
Click here to order your Stampin' Up! Products online 24/7! (US only)