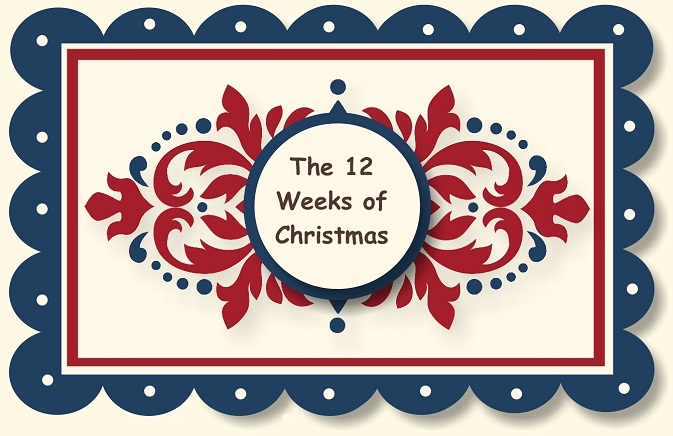 I love making holiday projects and now you can too! Why not join in the fun.
Starting Wednesday, October 3rd…….Those of you who are on my mailing list will recieve my 12 Weeks of Christmas Newsletter email once a week for the next 12 weeks.
Each of these special newsletters will contain a exclusive project for a variety of items along with the instructions to make each project. Remember, I will not be sharing the 12 Weeks of Christmas projects on my blog. (These are exclusive projects that only my Newletter subscribers shall receive.)
Join in all the fun now – just sign up for my mailing list. You'll find the sign up box below my 12 Weeks of Christmas design in the upper right hand corner of my blog.
It's that easy! Don't delay since only those on my Newsletter list by noon on Wednesday will receive my 12 Weeks of Christmas Newsletter – Week 1 Project.