I like to make décor items each year to add a little something new for the holiday season. Here is an item that I made to use as a center piece on my dinning room table – It's a hurricane candle holder using our Festive Flurry stamp set (131778/131781) from our Holiday Carry Over List.
I think it turned out pretty well for a first attempt. What do you think?
This stamp set and the other items on our Holiday Carry Over List are only available still for a shot time (it ends on August 27th), so why not check it out to see if there is anything you want before it is no longer available?
NEW WEEKLY DEALS
Here is the latest Weekly Deals available until August 25th.
On a personal note – I've been busy the past week getting our daughter settled and ready for college this week. I'm not a big fan of school beginning. I know, I know, I'm just not right – LOL. But I really enjoy having the kids home for the summer and always have, sigh.
Kaitlin loved the items I made for her last year and so they went up first thing in her new dorm room.
Above is a picture of her memory wall – it contains lots of pictures of family and friends. We added on to it a bit and left some holes to include photos for this year. I've also cut some more butterflies to be added for her when she gets a chance. Sigh, I really miss the Butterflies Die it was so great for all kinds of things. (Click HERE to see last years post with more details.)
And of course here she is with her messaging wall.
This year she just wanted a blank calendar so she didn't have to switch them out. She'll add the dates herself this time. (Click to see more of last years' post and more about the cork board, dry erase and calendar). Isn't it great that all of these items can be recreating using My Digital Studio?
It was a busy weekend with move in and competition for her. Here is Kaitlin and Larry before the competition.
You'll be happy to know her core placed 1st with the highest score yet this season. Here is a picture from earlier this season at the Dome – they did a great job, and I'm happy to say I can find her on the field this year!
Supplies:
Stamp Set: Festive Flurry (131778/131781)
Inks: Versa Mark (102283)
Accessories: Gold Stampin' Glitter (133457), Heat & Stick Powder (100625),  Heat Tool (129053), and Embossing Buddy (103083)
Click here to order your Stampin' Up! Products online 24/7! (US only)
Hostess code WYRKXHUE
Holiday Catalog Premiere
Weekly Deals (Special ends Monday, August 25th, 2014 at 11:50 p.m. (MT)
BIG SHOT BUNDLES PROMOTION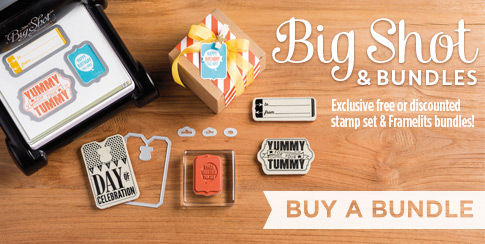 PAPER PUMPKIN SUBSCRIPTION – PROMOTION