Late last month I spent an evening with a group of ladies from the Rachel Dorcas Circle at the United Methodist Church in Lawrenceville to create cards for the Holiday Mail for Heroes program. (This is one of the programs my Caring with Cards events support). We had a great time creating 49 cards in less than 90 minutes.
What great fellowship, laughter and fun – This was our second year doing this event and since everyone enjoyed it again we'll be making it an annual event.
This group of ladies come together once a month to help serve their community. Their main focus at this time is their Prayer Blanket Ministry – where they sew fleece blankets for those who are dealing with cancer and other illnesses. Their prayer blankets provide comfort for those who are in need.  So we made some special cards to be included with their prayer blankets too.
And with this addition of cards to the box – we've surpassed my goal of 100 cards for the year. We'll be sending off 160 for our military men and women!
The Holiday Mail for Heroes Program is organized by the Red Cross. They support military families, military and veterans hospitals and provide emergency communications across the globe. And once a year, they deliver holiday cards to our veterans, military families and active-duty service members at hospitals and installations around the world.
The cards provide a little touch of home for our troops during the holiday season. Cards are collected and then distributed  in December by the Red Cross. This years deadline for mailing is December 5th.
If this is something that you would like to do – There is still time to send a card or two.
There are just some general guidelines you'll want to follow so that your cards are processed quickly and make it to our heroes.
Ensure that all cards are signed
Use generic salutations such as "Dear Service Member". Cards addressed to specific individuals can not be delivered through this program.
Only cards are accepted – Do not include letters.
Do not include email or home addresses on the cards: the program is not meant to foster pen pal relationships.
Do not include inserts of any kind, including photos
Please do not use glitter as it can aggravate health issues of ill and injured warriors.
If you are mailing a large quantity of cards, please bundle them and place them in large mailing envelopes or flat rate boxes. Each card does not need it's own envelope , as envelopes will be removed from all cards before distribution.
Mail your cards to:
Holiday Mail for Heroes
P.O. Box 13669
Atlanta, GA 30324
And if this is something that you'd like to do in the future please let me know – I'll be happy to set up a time to help you and/or your group. (Or why not come to one of my Caring with Card Events – watch my calendar of events for more details on these free events.) Together we can make a difference!
Click here to order your Stampin' Up! Products online 24/7! (US only)
Hostess code GF6FWPQT
Place an Online order with me and use my Hostess Code GF6FWPQT  and I'll send you a FREE Tutorial with instructions to create 4 fun projects using the Bright & Beautiful stamp set!
Click Here to learn more about using the Hostess Code
Weekly Deals (Special ends Monday, December 8th, 2014 at 11:50 p.m. (MT)
Holiday Gift Guide (click here for a printable PDF with ideas for your holiday gift giving of all ages)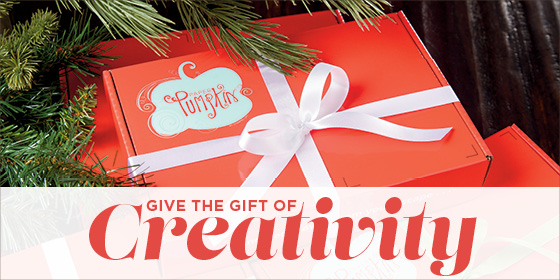 Need a Gift? Share the love of crafting with a Prepaid PAPER PUMPKIN Subscription – Contact me today to learn how.