Pampering and pillow gifts continued through out the retreat – Saturday morning everyone received their goodie bag, or in this case Berry Baskets filled with items for the weekend's Make 'n Takes. Since the new 2015 Catalog had not gone live yet this was a huge hit since it contained  some of the NEW 2015 In Color Dotted Dotted Lace Trim and Envelope Paper!
Isn't the Berry Basket Die (137366) cute? I cut it first using Always Artichoke card stock and then ran through the Designer Series Paper pieces for just the sides. The cute little coordinating bow was made using the Bow Builder Punch (137414) and another pattern from the Designer Series Paper Stack. Love this option for Designer Series Paper – our stacks make it easy to mix and match like this since they contain 4 of each pattern. And with the new 6×6 option you can do even more!
And of course – here are some more of the little treats from the weekend.
I love this little Hot Diggity Dot Stamp Set (134021/134024) and it's sayings and of course, the fry box was filled with what else? Hugs and Kisses of course! The fry box was made with our NEW 2015 In Color Watermelon Wonder and the Fry Box Die (132966). If you want to learn how I made this, you can click HERE to see my video tutorial.
And the final project I'm sharing today had a little extra special something inside – Can you guess what it was?
The petite purse held a scissors charm using our Something Borrowed Embellishments from the 2015 Occasions Catalog!
Now I know that these embellishments are retired at this point – but these scissor charms were so much fun to make I thought I'd share how I made them with you in my How to Make Scissors Charms Video Tutorial.
Easy right? And once you get started there are all kinds of combinations you can make. What fun I had designing these for our guests! Oops, I slipped in my tutorial and let the cat out of the bag – since I've made the blue scissor charms for my team members, the Blue Mountain Stampers and our retreat this coming weekend. Shhh…don't tell them…LOL!
Here is a final picture of all the pillow gifts from the retreat.
Want to see the Make 'n Takes everyone made on Saturday? Stop on by tomorrow when I'll share the three projects with you.
And why not leave me a comment and let me know which pillow gift is your favorite? I'd love to hear from you.
Who Likes Free Stamps?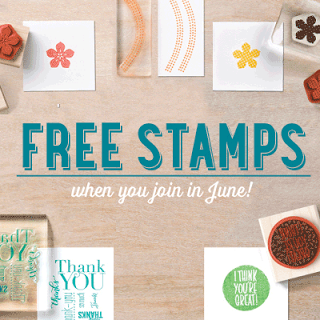 Stampin' Up! is offering a new recruiting promotion  – sign up to be a new demonstrator and you will get to choose 2 FREE stamp sets from the all new catalog!
Not one set but TWO FREE stamp sets!!!
Why would you want to be a Stampin' Up! demonstrator on my team, the Blue Mountain Stampers? Learn about my team and
HERE
Ready to join the fun?  Sign up  for just $99 (you get to choose $125 in products) plus two FREE stamp sets!