I'm taking Orders now for Swatch Books  for the NEW 2022 July – December Mini Catalog (that goes live on July 1st) – reserve your spot today!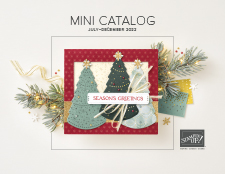 See all the Designer Series Paper from the 2022 July – December MINI Catalog AND have a way to quickly see the coordinating Card Stock of each Designer Series Paper pack too! No more hunting through stacks of paper since everything is in one place Order today so you can have this handy tool for creating too!
What do you get?
Each set contains 14 Swatch Books: Contains 8 Designer Series Paper, 2 Specialty Designer Series Paper along with 3 Sale-a-bration papers and 1 Host Designer Series Paper Swatch Books
Measures 2 3/4″ x 6″
Books contain a piece of each Designer Series Paper staggered at 1/4″ for easy flipping. The shortest piece of Designer Series paper is 4 3/4″ long. (Papers with 12 patterns are staggered at 1/8″ for easy flipping.)
Each swatch book contains all of the coordinating Card Stock and Foils that we carry listed for the pack of Designer Series Paper.
Each swatch book is labeled with the name of the Designer Series Paper, Item number and a list of the coordinating card stock colors included in the Designer Series Paper as per the Annual Catalog.
Each Designer Series Paper Swatch Book is assembled with a post for easy turning.
I'm doing this as a special offer and would need payment by the end of the day June 30th if you would like to participate and get yours as soon as possible after the catalog launches.
Want to see them in action? Check out my quick Video (from my first Swatch Books that I offered).

Design Tool & Designer Series Paper Swatch Books:
Wondering why you need one?
It's perfect as a reference guide for Designer Series Paper while you create your projects since everything is in one place.
A post at the bottom so you can easily fan out the Designer Series Paper and Card Stock and see things for designing.
The staggered Designer Series Papers make it easy for you to flip though the colors and patterns and see the coordinating card stock with each piece.
Just 2 3/4″ x 6″ – it's small enough to sit on your desk and not get in the way
Labels to tell you Designer Series Paper Name, item number, and the coordinating colors of card stock. (So, you can order more of your favorite paper easily)
If you are a demonstrator this is an easy, affordable, portable way to carry samples of ALL the Designer Series Paper with you
All 14 Swatch Books Cost: $42 (plus $8.95 shipping)
NOTE: The first share/swatch books if placed on July 1st can be expected in about 2 weeks after I place the order. Here is how my paper shares/swatch books work… first I save your spot and collect your payment, then I place the order, receive the order, cut and package the paper, package up your swatch book/share for mailing and then take them to the Post Office to ship.
How to Reserve yours?
You'll need to email me (StampwithJini@gmail.com) or call me (706 754-7124) to hold your spot ASAP, since there isn't a lot of time before I need to place the order on July 1st so you get yours as soon as possible after the catalog goes live.
EMAIL me directly at StampwithJini@gmail.com with your information listed below to save your spot in the share: (Note: For multiple shares and/or swatch books – contact me for a shipping quote… Flat Rate packaging can hold quite a bit).
When share/swatch books are invoiced together I'm happy to combine shipping for the best option
Please include the following information in your email:
1. Full Name
2. Mailing Address will be PayPal address (US only)
3. Indicate how many Design Tool & DSP Swatch Book sets you would like to reserve
4. Email for PayPal invoicing
When your shares/swatch book order fills, I will email a PayPal invoice for payment process (within 24 hours of receiving your order). I will then place my order with Stampin' Up! once payment is received for the Swatch Book.
PayPal is easy — and a PayPal account is not required to make your payment. Just an email address and credit/debit card. When you receive your PayPal invoice by email, you can choose to pay using your PayPal funds or by a credit/debit card. Simply follow their instructions to make your payment via the method that is most convenient for you. It should be simple!
And of course, if you live locally – just let me know if you prefer to pick up your items rather than pay for the shipping and I'll invoice you accordingly.
Reminder: I will do my best to do everything I can to expedite your order. COVID19 has affected shipping. If it causes back orders, please be aware that Swatch Books will not ship until all paper has been received.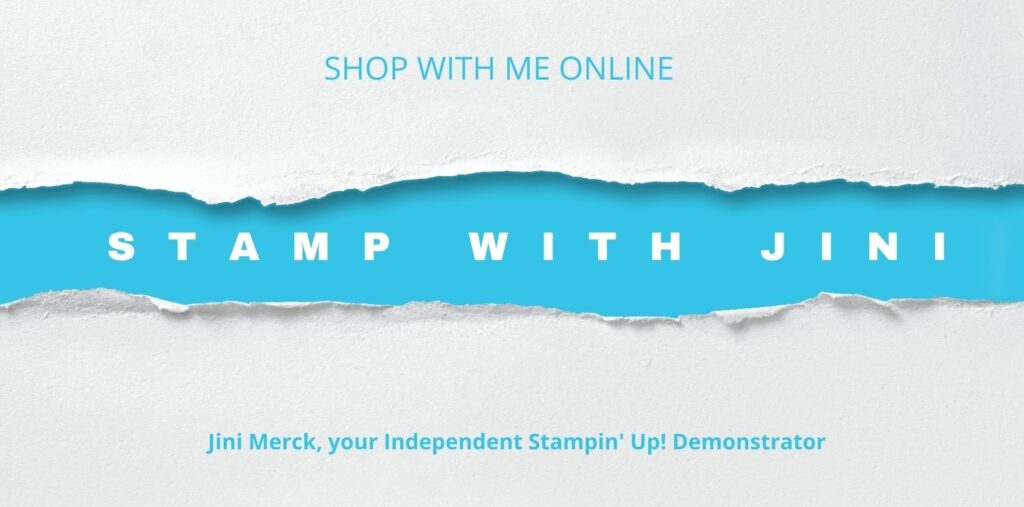 Click here to order your Stampin' Up! Products online 24/7! (US only)
Shop at my Online Store and use Host Code TBCPZSG3

Click Here to learn more about using the Hostess Code