I've shared some of my past organizational items that I've been using for years the last couple of days for the NEW 2023 Annual Catalog and so today I thought I'd share something new with you, my Stampin' Blends Labels.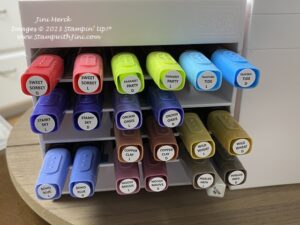 Yes, I finally sat down and created this file for myself and it includes all the current 2023 Stampin' Blends including the Natural Tones all in one place. This PDF is simple to use, simply print it off onto a piece of Basic White Card stock and cut it into strips so that your punch will slide in on each side.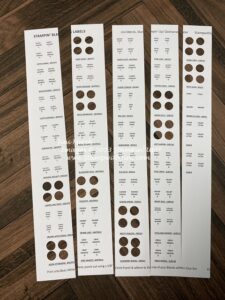 Then simply punch out the color you need and use a Mini Glue Dot to attach it to your cap.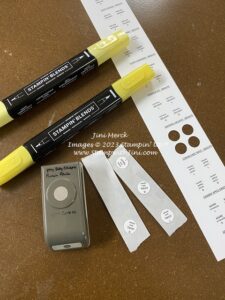 Yep, it is that quick and simple! Now I just need to make sure to put them right side up in their spots so I can read them lol.
Stampin' Blends Labels PDF
And if you want to see how I use the storage for the Stampin' Blends I shared that with you HERE.
Yesterday I shared with you my Labels that I use for almost everything lol and some of you had some questions about my card stock box and why there were little silver clips on some of the folder. (You can click HERE to see the labels and that post)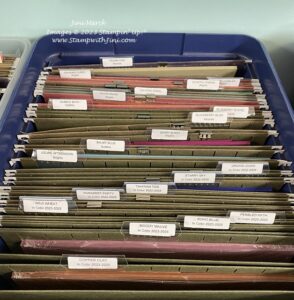 The answer is a quick and easy one – inventory. These little silver binder clips tell me that I have a new package of card stock waiting in the wings. I picked up this tip years ago from a fellow crafter and find it very useful as it is a quick and easy visual cue to let me know that I need to order that color when the file folder gets a bit thin.
Speaking of those labels – My ink pads needed a bit of sprucing up with those new labels. I love to make it easy to find where things go ink my ink rack.
Not only can I quickly see the name but also the color ink pad that is hiding on my desk when I clean up. I simply cut a bit of card stock down to fit in the slot add the label and use add a strip of Stampin' Seal or a Mini Glue Dot to the front to hold it down.
And last but not least, the labels that come on the underside of the pad. How do you use them?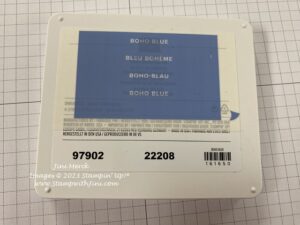 Our pads now have 2 names of the color in English. Now I can not only put the name on the end of the pad, but also along the top edge so I can see it when it's closed or when it's open and I'm stamping.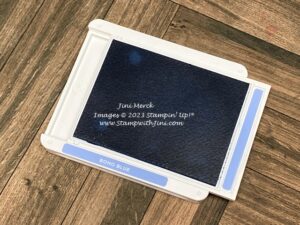 I love the fact that Stampin' Up! looks at small details like this to make crafting easier. How about you?
I hope you've enjoyed my organizational items for the Color Refresh and the 2023 Annual Catalog and find them helpful.
And of course if you'd like one of my Color Coach Ring Kits to help you get started with the Color Refresh. Click HERE to get your Kit.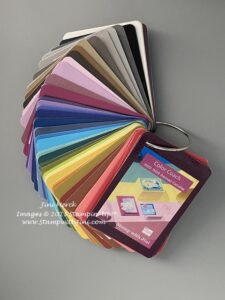 As always let me know if you have any questions StampwithJini@gmail.com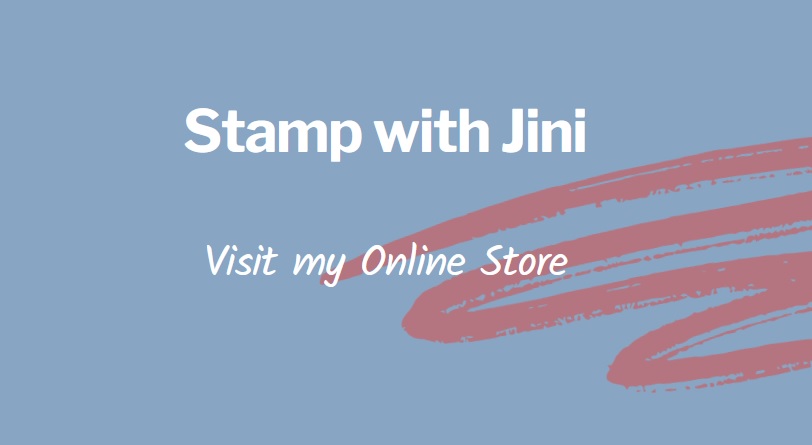 Click here to order your Stampin' Up! Products online 24/7! (US only)
Shop at my Online Store and use Host Code JPW7CRF7 with a product order of $50 or more and receive a FREE Gift from me!
Want a 2023 Annual Catalog?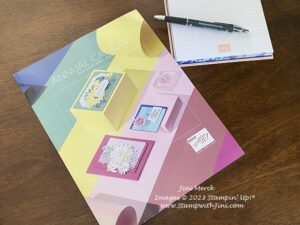 Don't already have a demonstrator? Contact me today to get yours – email me at StampwithJini@gmail and include your name, address, and phone number and I'll be happy to send you one.
The catalog is free, you'll simply pay for shipping or you can stop by and pick one up if you are local.