Have you ever wondering why you enjoy creating cards? Has someone ever sent you a letter that had brightened your day or made a difference in your life? We all paper craft for different reasons. Maybe this is one of your reasons you enjoy stamping.
Jason Wright is a weekly columnist for the Deseret News and The Northern Virginia Daily. He's appeared in over 50 newspapers and magazines across the US and writes about topics such as the joy of service, the lost art of letter writing among other topics. This year he was the Keynote Speaker for the Stampin' Up! Leadership Conference and I enjoyed the time he was with us that morning.
As he shared his humor and stories of learning how to stamp I couldn't help but connect with the message of the ability we have to make a difference in someone's life with our cards. His stories brought back memories of  past pen pals, and childhood friends.
Those special sometimes hard to read letters my Grandmother used to send me when I first moved to Georgia with her recipes enclosed. She's been gone 15 years now, but back then when long distance calls were expensive, she'd write weekly to all of us at one time with carbon paper between the layers of paper. (I know, I bet you haven't seen carbon paper in years, right?) Those letters and memories are especially special now that she is gone.
What a wonderful opportunity we have to make a difference in someone's life simply by taking a few moments to stamp a card. It's part of the reason I started my Caring with Cards program – making a difference. If you'd like to join me in my free Caring with Cards events you can click HERE for my Calendar of Events  to find times and dates to join me.
Now for today's  swaps – hopefully they'll inspire you to stamp and send a card to someone you may be thinking of.
This first set of swaps is made with the Sheltering Tree stamp set (137163). It's one of our two-step stamps that you'll find in the Occasions Catalog.
I love the way that you can make the same image feel so different with just color.
And how about these cards made with the Petal Potpourri stamp set (137141/138586) and the coordinating punch, Flower Medallion (137417).
Isn't it great you can save 15% when you buy the bundle (138876/138877)?
And this Painted Petals stamp set (138819/138822/137146) is now on my wish list.
You have so many great options with this 13 piece set and the coordinating Painted Blooms Designer Series Paper (137784) is fantastic!
And finally the Butterfly Thinlit (137360). I just knew I'd see some fantastic cards made with this die and I wasn't wrong. Combine it with the coordinating Butterfly Basics set (138813/138816/137154) and you've got a sure hit on your hands!
So which set is your favorite? Why not leave me a comment and let me know what you like?
Oooo… I almost forgot the gift I got from my roomie. I haven't shared it with you yet. Can you guess what Kathleen filled this great little Clear Mount Case with?
All kinds of goodies – since it holds a ton! Snail, Liquid Glue, Pearls, along with some fun goodies to have on hand for the trip. I'm planning on keeping my supplies in this box when I travel since it worked so well at keeping everything together!
Well keep warm, have a great weekend and stamp a bit! Then stop on by Monday for some last minute Valentine ideas. And if you haven't already why not sign up for my Newsletter – the 6 Weeks of Sale-a-bration Newletter starts next week!
Click here to order your Stampin' Up! Products online 24/7! (US only)
Hostess code TZK4PVVY
Place an Online order with me and use my Hostess Code TZK4PVVY  and I'll send you a FREE Tutorial
Click Here to learn more about using the Hostess Code
Weekly Deals (Special ends Monday, February 9th, 2015 at 11:50 p.m. (MT)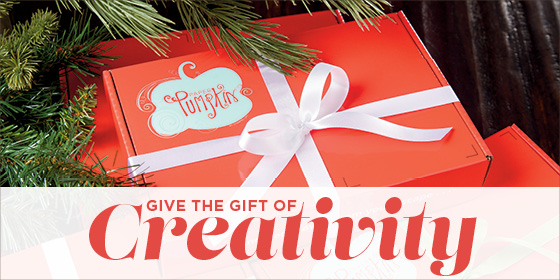 Looking for that perfect gift for yourself or a friend, try a Paper Pumpkin Subscription. Add one to your next order, they count towards Hostess Rewards. During Sale-a-bration when you get a 3 month Subscription and you'll save $5 AND get a FREE Sale-a-bration product! Prepaid subscriptions are the best way to enjoy Paper Pumpkin. Click HERE for more details.