Yes! Today is the day! It's live! And you're going to LOVE the new product options available for this fall's crafting. I know my wish list is long.
If you haven't already seen the catalog just click on the image below. You're going to LOVE it!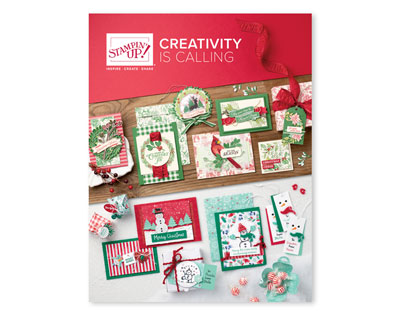 If you don't already have a catalog contact me today at StampwithJini@gmail.com. Or why not come to my Holiday Catalog Kickoff event on September 14th where you can touch, see, and try some of the new products? You can find more information HERE on my calendar of events.
Today also kicks off our Buy 3 Get 1 Free Designer Series Paper Promotion so you can add your favorite to your order starting today.
So you can get started on your gift giving projects using some wonderful patterns from our Annual Catalog.
And when you place your order you can take advantage of my 10 for 250 Challenge, I'm celebrating 10 years with Stampin' Up! with this fantastic promotion for you, as a way to say thank you for choosing me as your demonstrator as I truly appreciate you and want to give back as I end my 10th year with Stampin' Up! this month.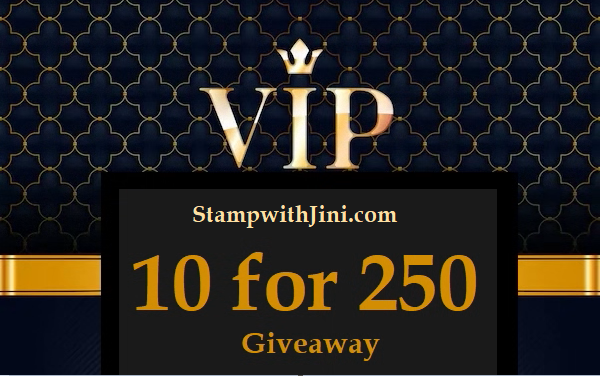 Click HERE to learn about how you can be one of my 10 VIP stampers.
Holiday Catalog Organizational Items
As you know before I really get crafting I find a few organizational items helpful. I've been doing these now for years and everyone seems to find them helpful, so I hope you will find them useful too. (You can click on the Organization link in the side bar to find past Organizational items)
This first item is a index for the new catalog. So you can flip and find the items easily. Let me know how you like it by leaving a comment below. And of course if you find a mistake, please let me know I'm happy to correct the file for everyone.
2019 Holiday Catalog Index
Printable PDF (updated 10/6/2019)
And of course a quick and easy color reference for all of the Designer Series Paper that are new! Great to keep with your papers so you can easily find what you need.
2019 Designer Series Paper Chart
Die Case Inserts
And so that you can get those Dies on the shelf with your other cases, here is my Case Inserts for the new Dies. If you haven't used these before you'll find the ones for the 2019 Annual Catalog HERE. (And if you need others you can find them under Organization. I've been doing these organizational items for years now! and the packaging matches our other labeling)
10/6/2019 Links have been updated so they should be working. As always thank you for letting me know when something isn't working correctly.
Have a larger set of Dies? Simply add a second magnetic sheet to the inside and you'll have lots of room for those larger sets of dies.
Love my organizational idea? What now? Simply print the PDF onto Whisper White Card stock (100730) and trim on lines. Then insert into one of our Standard Stamp Cases (119105). And add a magnetic sheet (I use vent covers I find at the hardware store) to the inside using our Tear & Tape (138995). Yes it's that easy.
Enjoy! And then stop back by tomorrow when I'll have a special tutorial for my Shoe Box Swap card from my Team Getaway from last month.

Click here to order your Stampin' Up! Products online 24/7! (US only)
Shop at my Online Store and use Host Code EFXCZ934
Click Here to learn more about using the Hostess Code If you order Online make sure your profile information is up to date and you've allowed me to contact you (If you chose no contact in the past you'll need to call 1-800-Stamp Up to have them change your profile for you.)